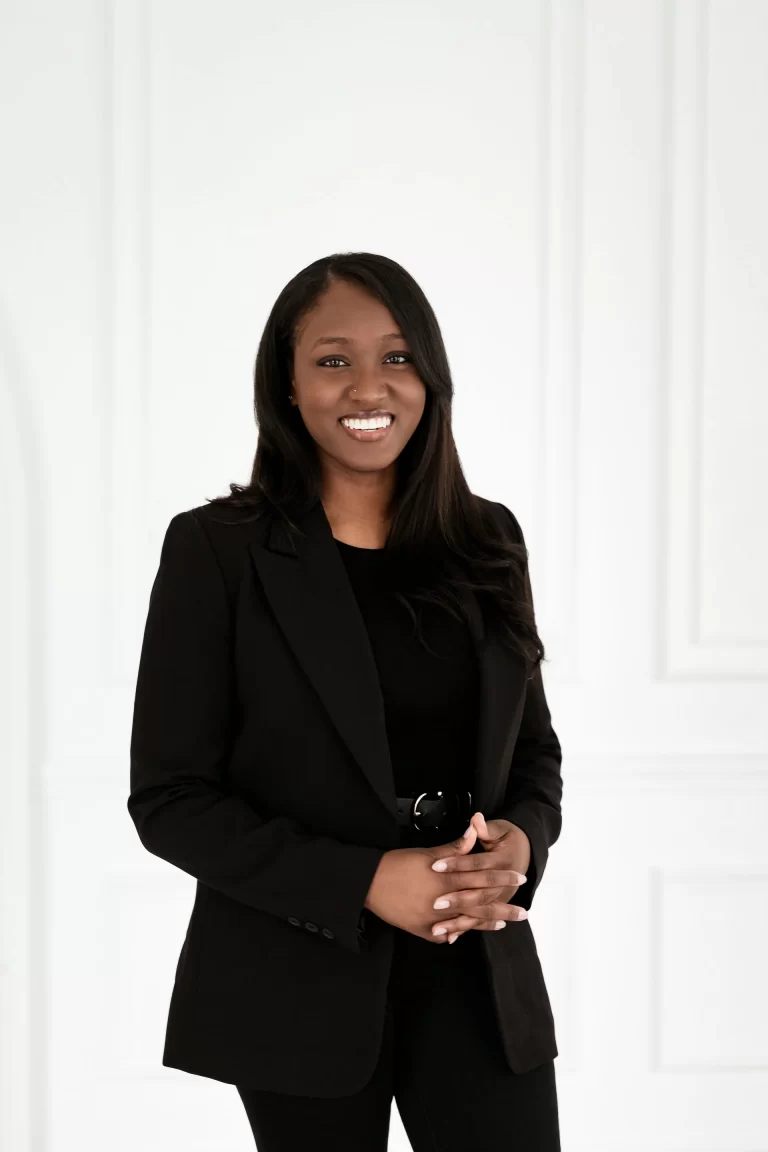 Black Youth & Entrepreneurship: The Brittany Charlton Story
Brittany Charlton, the founder and CEO of Ohh! Foods, developed a new allergy to peanuts at the age of 18. After recognizing the allergy, Brittany took to finding peanut-free versions and alternatives for her favourite foods and snacks – only to discover that there were hardly any on the market. This set Brittany into creation mode and she took to making her own treats! She saw this as an opportunity to begin innovating, experimenting and having fun in the kitchen making tasty and safe snacks that her and her friends and family could enjoy. Years later, it was her mom that encouraged her to share her recipes with the world. Fast forward to today, Ohh! Foods now offers 5 products, all of which are vegan, gluten free, allergen-friendly and free of the top ten allergens. After experiencing allergies first hand, Brittany went above and beyond to ensure that anyone and everyone could enjoy her products safely and would become as obsessed as she is with them!
In the fall of 2018, Brittany launched Ohh! Foods and roughly 8 months later, their Apple Pie and Coconut Brownie Bites were on the shelves at Sobeys, Healthy Planet, Metro and Bed Bath and Beyond! Business was thriving and the Ohh! Foods' name was starting to become a household name for the parents whose kids struggled with allergies. 
And then the world was shaken with a pandemic. The majority of small businesses had to close their retail stores and in person shopping became a thing of the past. Online shopping took the world by storm. Like most businesses during this time, Ohh! Foods lost a significant number of accounts they had partnered with and the revenue that came along with it. The pandemic forced many hard working entrepreneurs out of business after years of hard work. But not Brittany. Brittany took on the pandemic with the mindset of "What Do People Need." She realized that they needed something new, something comforting, something that they could turn to when they are hungry and need a snack that is free of every allergen. She went forth and created their cookie dough line. In August of 2020, Brittany launched Ohh! Foods Chocolate Chip Cookie Dough which sold out in 3 days. After struggling to survive the pandemic, Brittany finally knew what her customers wanted, and she delivered! One month later, Ohh! Foods Birthday Cake Cookie Dough took to the market and was another fan favourite! Following shortly after in its footsteps was the Sunflower Butter Cup Cookie Dough – also known as peanut butter cookie dough's cousin, but it tastes better and is vegan, gluten free and allergen-friendly! 
Fast forward to today, Ohh! Foods has 5 products on the market with many more to come and has officially partnered with UNFI. A team of experts that are a part of UNFI, known as the UpNext team, is composed of leading experts who seek out, mentor and educate emerging brands. They help to deliver on trends and create the new generation store experience that consumers are looking for. In other words, they are helping to ensure that everyone knows about Ohh! Foods and the incredible products that they have to offer. Ohh! Foods is destined to become a household name in all homes, not just the ones where allergies exist. 
When Brittany started Ohh! Foods, she did so with the vision of being able to sit down with her friends, family and community and all enjoy a tasty snack together. Her business was built upon the belief that food plays an important role in our lives and that it should be inclusive. Ohh! Foods has evolved to become the snack that customers reach for when they are craving something sweet or when they need to make cookies for a party where there are known allergies. Ohh! Foods is more than just a company, it is a community of like minded individuals who are bringing awareness to the innovation of allergy-friendly snacks and sharing them with the ones closest to them. Ohh! Foods for one, Ohh! Foods for all!